9 September – 9 December 2017 ~ Abetenim, Ghana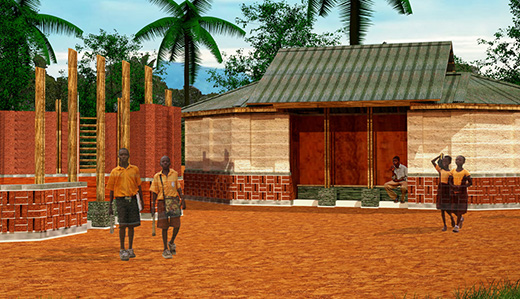 Asante Classroom Workshop
Start Date: 2017-09-09
End Date: 2017-12-09
Architeach aims to provide interactive learning opportunities based on inclusive community involvement, focused on bridging the gap between responsive design and local building methods. In…
Architeach aims to provide interactive learning opportunities based on inclusive community involvement, focused on bridging the gap between responsive design and local building methods.
In collaboration with the NKA foundation, we will host a workshop to build a prototype classroom within a larger scale master plan using traditional and local construction methods.
Who?
Volunteers interested in hands-on construction, helping others and immersing themselves in the Ashanti Culture.
Where?
Abetenim, Ghana
Participation
Minimum volunteer time of ONE week
Cost
400€ project contribution
80€/week for food and accommodation
Airfare, visa and vaccination on your behalf
Timespan
Phase 1 – Sept 9 – Oct 9 2017
Week 1

Orientation [1]
Community Integration

Week 2

Pre-Construction
Material Testing

Week 3-4
​** Construction of foundation
Phase 2 – Oct 10 – Nov 9 2017
Week 5-8

Wall Construction
Windows + Doors
Project Documentation
​Field Trip [2]
Phase 3 – Nov 10 – Dec 9 2017
Week 9-10
Week 11-12

Interior / Exterior Finishes
Landscaping
​** Project Documentation
Contact
In collaboration with the NKA Foundation