7 – 8 September 2018 ~ Poysdorf-Ketzelsdorf, Austria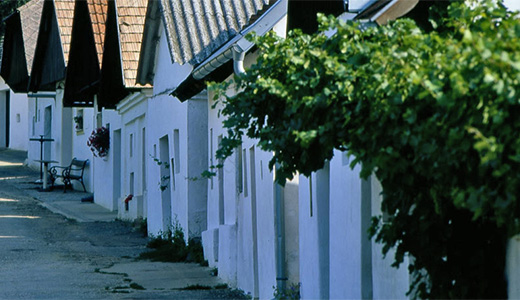 "Kellergasse" Earth Building Workshop
Start Date: 2018-09-07
End Date: 2018-09-08
The "Netzwerk Lehm" in Austria together with the municipality of "Poysdorf", "Poysdorfer Kellerakademie" and Lehmbau BOKU – Earthen architectural heritage in Austria are running a…
The "Netzwerk Lehm" in Austria together with the municipality of "Poysdorf", "Poysdorfer Kellerakademie" and Lehmbau BOKU – Earthen architectural heritage in Austria are running a workshop at Alte Geringen, Poysdorf-Ketzelsdort as part of this year's European Cultural Heritage Year and the Poysdorfer Wine Festival.
Kellergassen – or wine cellar lanes – are a characteristic feature of the vineyards of Lower Austria and part of its architectural heritage. Many were traditionally made of earth. » Photos
Workshop
The earth building workshop examines the earth building heritage of Kellergassen, typical damage patterns and possible approaches to their renovation and maintenance.
Kellergassen: Forms and History (C. Kalch)
Kellergassen: Renovation, upkeep and maintenance (C. Kalch)
Presentation of a Kellergassen land register
Historical earth building techniques
Material properties
Sources of earth and geology
Earth mixtures: own mixtures from local sources of earth or pre-mixed earth mixtures?
Working with the raw material
Damage patterns, causes and renovation measures
What to be aware of when combining earth with lime and cement
Practical renovation techniques in the Kellergasse Alte Geringen
Lecturers
Christian Kalch, Franz Ottner, Roland Meingast, Hubert Feiglstorfer, Thomas Schauppenlehner
Language
Please note: the workshop will be conducted in German!
Participants
Restorers, craftsmen and women with experience in renovating old buildings, Kellergasse specialists, builders, architects, members of the BDA and public authorities
Dates
7-8 September 2017, 9:30 – 17:00
Where
Poysdorf-Ketzelsdorf, Kellergasse Alte Geringen, Presshaus Hugl-Wimmer
The workshop is a practical course – bring working tools and work clothes.
Costs
50 € for 1 day, 80 € for both days. The two days are different with day 2 building on day 1.
Contact
» Email
Infosheet
» Download (PDF)