5 – 9 June 2023 ~ Kromidovo, Bulgaria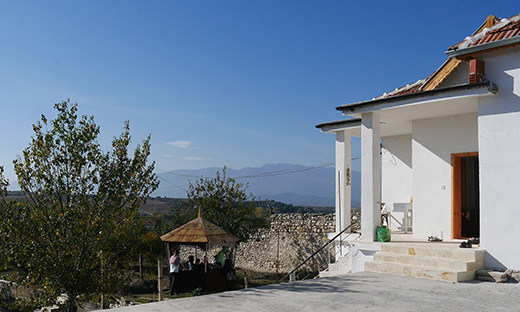 Villa Lyoudmila Lehmbau Workshop
Start Date: 2023-06-05
End Date: 2023-06-09
This workshop, organised by lehmlabor in cooperation with Villa Lyoudmila, aims to convey the fascination and basic techniques of building with clay. The workshop is…
This workshop, organised by lehmlabor in cooperation with Villa Lyoudmila, aims to convey the fascination and basic techniques of building with clay. The workshop is aimed at artists, architects, craftspeople, students and interested persons who would like to spend a few days learning about clay as a building material in theory and practice. No prior skills are necessary.
The majority of the workshop consists of practical work on site, either outdoors or in the villa. In addition, there will be theory inputs on the special properties of earth as a building material, the different earth building techniques as well as the history and distribution of earth building.
Villa Lyoudmila is an interdisciplinary cultural venue in rural Bulgaria that aims to encompass influences from the north, south, east and west, applying these from its position at the edge of the EU to the village centre. The curators work on contemporary themes – from media art to permaculture – inviting people to participate, co-create and establish a place for culture and dialogue. An ongoing discourse through workshops, artist residencies, sound & music happenings, screenings and pleasant evenings against the backdrop of the mountain panorama invite you to stay, leave ideas and take them with you.
Kromidovo's location in a beautiful wine region and its proximity to Greece (only 10 km) also make it an ideal stepping stone for a holiday.
Organisational details
Maximum 10 participants. Cost is 500€ for the workshop and board and lodgings during your stay. Travel costs are not included.
Applications
See the link below for full details and the application form.
Deadline for applications: 31 March 2023
Further details
» Workshop details
» Villa Lyoudmila on Instagram