3 June – 31 August 2017 ~ Abetenim, Ghana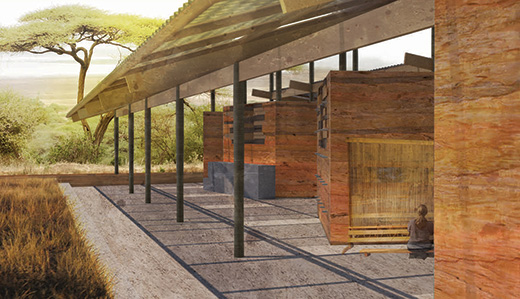 WEFT Earth Construction Workshop
Start Date: 2017-06-03
End Date: 2017-08-31
Join us in Abetenim, Ghana anytime between June 3rd, 2017 through August 31st, 2017. We will be having a construction workshop, where we will use…
Join us in Abetenim, Ghana anytime between June 3rd, 2017 through August 31st, 2017. We will be having a construction workshop, where we will use natural elements and traditional building techniques to build an artist-in-residence centre.
We will live and work within the community of Abetenim. The workshop will bring together international volunteers and local builders.
The collaborative construction process provides everyone with the opportunity to share and learn from one another's experience and knowledge, helping the team to develop new techniques, perspective, and understanding.
Working closely with the community and the local builders, we aim to understand the reasoning and implications behind current construction methods. We will interrogate how evolving traditional techniques can help to create a more community-focused building process, with a focus on sustainability and tradition.
Check out the Information Booklet for more details.
Costs
$400 Participation Fee: This fee is used specifically to pay the local labour and to purchase building materials and tools.
Food / water : Approximately $70 / week
Accommodation (in Abetenim) : Approximately $60 / week
Travel: All travel to Ghana and within Ghana is the responsibility of the participants. The costs of trips made as a group while in Ghana will be divided equally among those who participate.
Duration
We welcome participants to stay as long as they wish between the dates of June 3rd and August 31st, 2017. However, in order to have the most fulfilling and immersive experience possible, we would suggest a minimum of 2 weeks. Please note that the participation fee is the same regardless of length of stay.
Contact
In collaboration with the NKA Foundation.